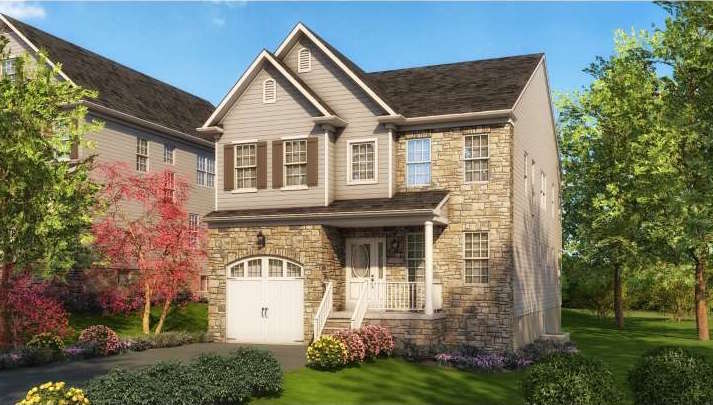 Havertown is a fairly large suburban community around 30 minutes west of Philadelphia along the West Chester Pike. It is also situated conveniently next to the I-476 junction, just a few miles further down the Pike.
The community is significantly larger than most Main Line towns, with around 50,000 people living in the neighborhoods and outlying areas. A majority of the land consists of subdivisions interspersed with shopping areas and parks. A large Irish population traditionally calls the area home, causing it to be referred to in jest as the "33rd county" of Ireland.
Havertown has seen significant development in recent years geared towards enriching the lives of the community. It is one of the quickest growing suburban communities outside of Philadelphia, and enjoys a high quality of life as a result of the growing local services.
Community Resources in the Havertown
A huge amount of recreational facilities makes Havertown fun and enjoyable for families. There are over 30 outdoor parks and playing field complexes, including the mile-long Pennsy Trail that links hundreds of private lots to Veterans Park. Inside Veterans Park is the Skatium, a multi-use public skating rink complex.
The Haverford Township Community Recreation & Environmental Center (CREC) is another facility worth boasting about. It is a $7.4 million complex that is LEED certified and geothermal powered. Residents can enjoy the double gymnasium, multi-use rooms, fitness center, walking track and an outdoor nature area. There are also community classes available, such as yoga, spinning, cooking and crafts.
CREC's building sits on the Haverford Reserve, the former site of a coal-fired power plant and the Haverford State Hospital. The reserve itself has 5 miles of trails over wetlands, old growth forests and wildlife habitats. There is even a dog park and the enormous Freedom Park playground.
Other facilities include the Haverford Area YMCA and the Haverford Township Free Library. Golf lovers also flock to Havertown for its six nearby country clubs, including two locations of the prestigious Merion Golf Club.
Living in Havertown
While the majority of Havertown is suburban neighborhoods, there are plenty of commercial areas dotting the community. The Shops at Manoa Center offer many fine stores along with a Super Fresh grocery location. Town favorite restaurants include JD McGillicuddy's Pub, Barnaby's of Havertown and Giampino's Italian Restaurant.
Residents are served by the Haverford School District, which is one of the finest in the region. Students attend Haverford Middle School, Haverford Senior High School and one of five elementary schools as they prepare for a successful life ahead of them. The Main Line also has plenty excellent colleges nearby, letting students save on room and board and ensuring they will never be too far from home.
Luxury Havertown Real Estate
Havertown is a mixed-income area of both middle and upper class residents. 88 percent of them work salaried jobs in the Philadelphia area, mostly in administration, sales and management. The median household income is $86,000.
Since there is a mix of incomes, the median sales price and average listing price for homes sits just under $300,000. There are also many larger properties that exceed $500,000 with enough bedrooms and bathrooms for a large family.
To find a Haverford luxury home of your own and enjoy the abundance of local recreational activities, take a look at our Haverford luxury real estate listings.
Meta desc: Havertown is a suburban community 30 minutes west of Philadelphia along the West Chester Pike. It is perfect for active families, boasting over 30 outdoor parks and playing field complexes.
from Main Line Philadelphia Real Estate – Homes For Sale, For Rent http://www.mainlinehomecenter.com/2015/05/22/in-depth-community-real-estate-profile-havertown/
via http://www.mainlinehomecenter.com