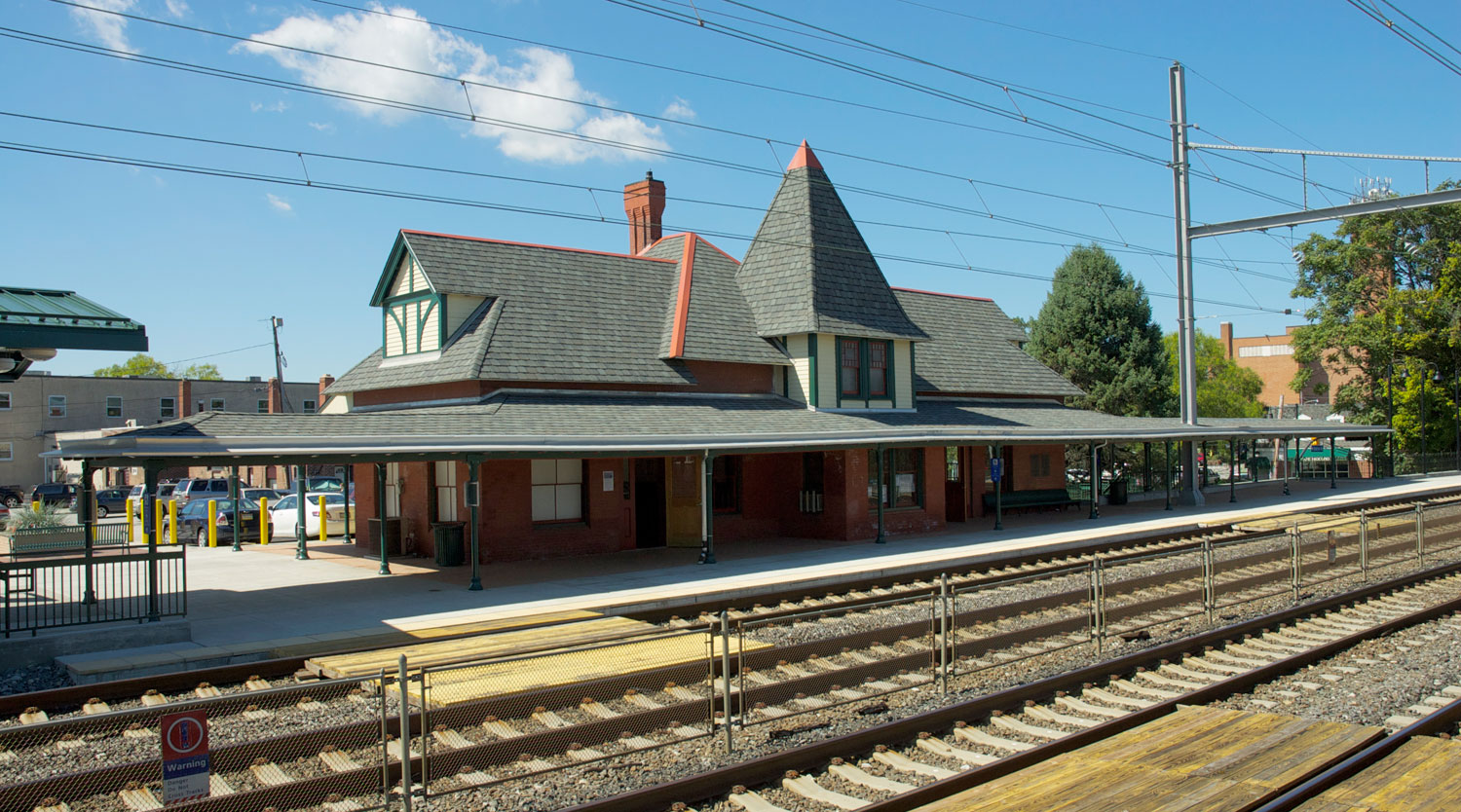 The Main Line community is almost entirely unique in its picturesque beauty. In few other areas of America can you see a line of wonderful, close-knit small towns that are flourishing rather than floundering. Understanding why the Main Line is so special and why it continues to prosper today takes a bit of delving into history.
What Makes the Main Line Different
Pennsylvania's Main Line may seem like an anomaly. Compared to most other suburban areas, it was not made from gradual sprawl or deliberate placement of suburban communities just off of major highways.
The principle reason for this difference is technology: the Main Line grew as an extension of Philadelphia thanks to a strategically-placed railroad system that economically linked Philadelphia and Pittsburgh.
While this happened far back in the 19th century, most other suburban communities formed around the 1950s following the development of Eisenhower's highway system. After the construction of highways and the rise of automobile ownership, wealthy and middle class residents almost literally funneled out of urban communities and began the early process of sprawl. As a result, many of America's largest cities saw their peak population at or around 1950.
The Importance of the Main Line Railroad
The Pennsylvania Railroad company (PRR) began a massive Main Line of Public Works project in 1826. Business had begun to flow around Pennsylvania because of the B&O Railroad and the completion of the Erie Canal. To try to keep the commercial activity moving through Philadelphia, the PRR constructed a series of rail lines beginning in Philadelphia and traveling through a major station in Pittsburgh to as far west as Chicago.
Later in the 19th century, the PRR decided to make good use of all the land they owned along the tracks. They positioned many stops at two mile intervals from Philadelphia to Merion to Paoli and everywhere in between. The land around these areas was advertised as the perfect place for Philadelphia's wealthiest elites to build sprawling estates in the countryside. To create their summer getaways, affluent families constructed luxury homes in Wayne, Devon, Ardmore and other areas of the Main Line.
Growth and Suburbanization
Over time, the summer visitation of wealthy Philadelphians attracted other businesses and vendors to the area. As Philadelphia continued to grow, many families started to take up more permanent residence in the areas. Schools, churches and recreational facilities were built to accommodate their needs and interests. The Merion Cricket Club and Villanova University were both established around this time, as was the first incarnation of the Hotel Wayne.
Moving forward into the 20th century, the early spread of automobiles allowed Main Line rail station settlements to grow into full-blown communities. Business men who would work in Philadelphia would have their families reside at home in places like Media.
A number of preparatory academies were established at this time, as were suburban entertainments. Theaters were built in Newtown and Bala Cynwyd, and the Suburban Square shopping center opened up in 1928. These businesses were some of the first of their kind to be opened outside of major urban areas.
After World War II, the Main Line saw an increase in suburban residents just like the rest of the country. Unlike other cities around places like Chicago, St. Louis or Los Angeles, these communities already had organized city squares, neighborhoods and services. The commuter rail system also ran, as it continues to today. These amenities help allow the Main Line to preserve some of its historical character as opposed to becoming an area laden with enormous roads and strip malls.
Come see for yourself how the Main Line's vibrant history has colored how the community feels today. Main Line residents enjoy the best of both worlds thanks to a relative seclusion among tree-lined streets that are still nearby major commercial areas like Philadelphia, Conshohocken and the King of Prussia Mall.
We would love to have you stay and add to our collage of passionate, caring neighbors. Take a look at our luxury Main Line home listings to find your own permanent place in our wonderful community.
from Philadelphia Main Line Real Estate For Sale & For Rent http://www.mainlinehomecenter.com/2015/02/26/history-of-the-philadelphia-main-line/
via http://www.mainlinehomecenter.com